Food Metal Detector
(70 products available)
Buy Food Metal Detector, an industrial device for hygienic food production, from trusted manufacturers, suppliers and dealers in India. A Food Metal Detector employs advance technology to deliver high efficiency; designed as per the national and international standards. Also, explore various metal detectors like gold metal detector, hand held metal detector, and conveyor metal detector, etc.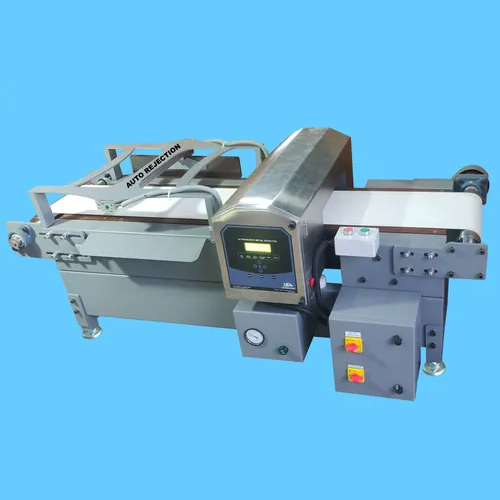 Slab Prices Available
1-100 Pack,
₹1,089.00/Pc
(₹1000 + 18% GST)
101-200 Pack,
₹2,089.00/Pc
(₹1000 + 18% GST)
201-300 Pack,
₹3,089.00/Pc
(₹1000 + 18% GST)
301-400 Pack,
₹4,089.00/Pc
(₹1000 + 18% GST)
Main Domestic Market
All India
ULTRACON ENGIMECH PVT. LTD.
Ahmedabad, India... More

15, Shyam-2, Industrial Hub, Opposite Nova Petro, Near HOF, Moraiya, Changodar, Ahmedabad, India
A food metal detector is an automatic machine comprises of sensors for detection of contaminants, ferrous, and non-ferrous metals during the food production process. The system has the ability to detect smaller to bigger contaminants undesirable materials such as stainless steel, aluminum, etc. The common types include tunnel or conveyor detector, gravity fall metal detector, and x-ray inspection.
A food metal detector ensures high detection sensitivity in order to maintain hygiene and deliver high-quality food products. It can be installed in major stages of the food production process, such as in the beginning, middle and the end of the production line. It can inspect a variety of food items, including spices, fruits, vegetables, bakery products, breads, meat, beverages, and others.