Industrial Reverse Osmosis Plant
(934 products available)
Seeking to establish an industry that requires lots of systems for tackling the products incoming, processing & outgoing? Explore industrial RO plant – the most crucial system to resist any kind of pollution, including mineral water plants, water softner plant etc, at Tradeindia with manufacturers, suppliers and dealers.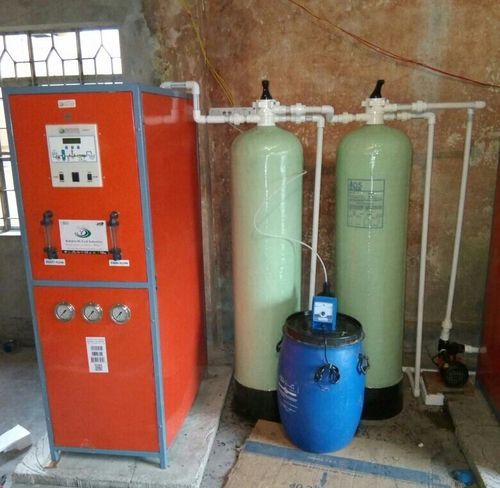 Slab Prices Available
1-100 Pack,
₹1,089.00/Pc
(₹1000 + 18% GST)
101-200 Pack,
₹2,089.00/Pc
(₹1000 + 18% GST)
201-300 Pack,
₹3,089.00/Pc
(₹1000 + 18% GST)
301-400 Pack,
₹4,089.00/Pc
(₹1000 + 18% GST)
Minimum order quantity
1 Set
Rollabss Hi Tech Industries
Kolkata, India... More

House No. 48/P (Ramkrishna Bhaban), 48 Block, B.T. Road, Sinthee More, Kolkata, India
Known for its efficiency and reliability, consolidated industrial RO plant is the crucial mechanism that deals in treating industrial wastewater using Reverse Osmosis (RO) process in order to resist chemical degradation, mineral scaling and organic fouling. Easy to operate and maintain, industrial RO plant provide treated (pure and quality) water, free of impurities and contamination, for scores of applications, for reuse, recycle or industrial use.

Features:
Maximum water recovery Rate 50-55 %
Voltage 220 V (can vary)
Longer service life
Low energy consumption
Corrosion resistant:
Low pressure piping
User friendly
Superior precision
Plain to install
Rugged construction
Optimum performance
Reduces chlorine from water
Low power consumption
Auto membrane flushing

Uses:-
Used to break down organic matters
Used to supply safe, pure and healthy water for numerous intended use.
Used to supply healthy waters to wildlife habitats.
Used to kill contaminants that include heavy metals, bacteria, salt, bad mineral matters, pesticides, rust, arsenic, fluoride, metal oxide, chlorine, hardness, silica, sediments and etc.
Remove active and inactive bacteria
VMS for ease of troubleshooting
Removes ions from drinking water

Applications:-
Automotive manufacturing
Metal finishing and plating operations industry
Printed circuit board industry
Food and beverages industry
Seawater desalination
Chemicals industry
Heavy Duty residential RO plant

Frequently asked questions:-
1. How does an industrial RO plant work?
Reverse Osmosis (RO) works by forcing water molecules pass through semi-permeable RO membrane by using high-pressure pump that filters contaminants and impurities, leading to clean water – perfect for use, reuse, recycle or any intended use.

2. Where industrial RO plant is used?
Used to provide highly purified water, Industrial RO plant is excessively and widely used in drinking water systems, food and beverages industry, pharmaceutical, seawater desalination, chemical, automotive manufacturing industry and etc.

3. Why is it important to treat industrial water?
Basically, industrial water contain organic impurities and is contaminated, and Industrial RO plant helps to remove all such kind of matters such as heavy metal, viruses, bacterias, pesticides, fluoride, rust and etc in order to make wastewater available for industrial reuse or any intended use.

4. What is the life of RO membrane?
Depending upon its use in respective applications, the life spam of RO membrane, generally, lasts between three to seven years.

5. How do you eliminate the unpleasant taste and odor that may be coming from the post carbon filter?
First, remove the membrane and filters from the industrial RO plant, sanitize it with chlorine and rinse, and reattach it with the system.