Industrial Water Treatment Plant
(2237 products available)
Tradeindia.com - Check here massive range of Industrial Water Treatment Plants including Effluent Treatment Plant, Water Treatment Equipment, Industrial Reverse Osmosis Plant to provide full hygienic and treated water. They have hassle free performance, opulent working and elegant finish.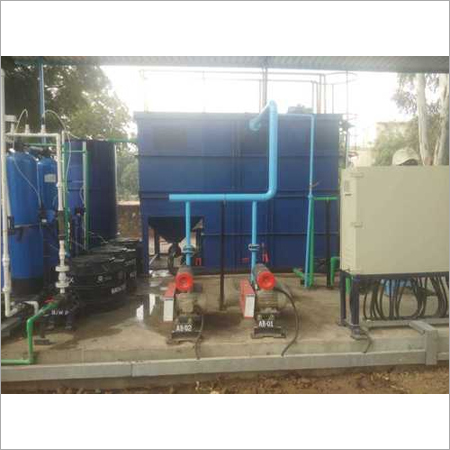 Slab Prices Available
1-100 Pack,
₹1,089.00/Pc
(₹1000 + 18% GST)
101-200 Pack,
₹2,089.00/Pc
(₹1000 + 18% GST)
201-300 Pack,
₹3,089.00/Pc
(₹1000 + 18% GST)
301-400 Pack,
₹4,089.00/Pc
(₹1000 + 18% GST)
Minimum order quantity
1 Unit
PURE OXIDANE TECHNOLOGY
Ahmedabad, India... More

Plot No. 40, Safal Industrial Estate, Kathwada GIDC, Kathwada, Ahmedabad, India
What are Industrial Water Treatment Plants?

Industrial Water Treatment Plants are large water purifying units required for execution of the procedure of cleansing, pre-treatment and filtration of water.

Specifications:-

Industrial Water Treatment Plants have polished and powder coated body made of stainless steel and carbon steel material. They consist of various components like Reverse Osmosis, Ozonator, Ultra Filtration Plant, Chlorinator.

Industrial Water Treatment Plants are semi and fully automatic units with differing flow rates in cubic meters in one hour (m3/hr). They can work in differ range of temperatures.

These plants have the capacity to treat hundreds of thousand litres of water in an hour by separating a large quantity of milligrams (6 k) of small solid particles generating in differing voltages and frequency.

Applications:-

Industrial Water Treatment Plants help to remove harmful micro organisms; virus and bacteria, odour and physical impurities from water without adding chemicals or changing its taste.

In other words, they disinfect the water to make it fit for drinking & manufacturing processes and also for exiting it through drains into rivers. Water can be from any source like bore well, municipal sewage, river water, industries.

Industries Where To Be Used In:-

-> Hospitals
-> Slaughter Houses
-> Automobile Industry
-> Pharmaceutical Industry
-> Petroleum and Chemical Industry

Why Tradeindia?

Tradeindia.com is India's largest B2B market and it has an excellent quality range of industrial water treatment plants including other related products such as effluent treatment plant, water treatment equipment, industrial reverse osmosis plant etc.

You can select the suppliers as per your requirements after browsing the listings of Industrial Water Treatment Plants suppliers. Once you've shortlisted the suppliers, you can build a direct link and send them inquiries through the website or contact the dealers over phone, SMS and email by providing you their details.