Safety Masks
(1274 products available)
Avail Safety Masks in different filtration efficiency and sizes from India's top manufacturers, suppliers and dealers at current online market price. Explore a variety of Safety Masks including face mask, washable face mask and industrial safety mask, designed using advance technology to improve impact-resistance property as per the national and international quality standards.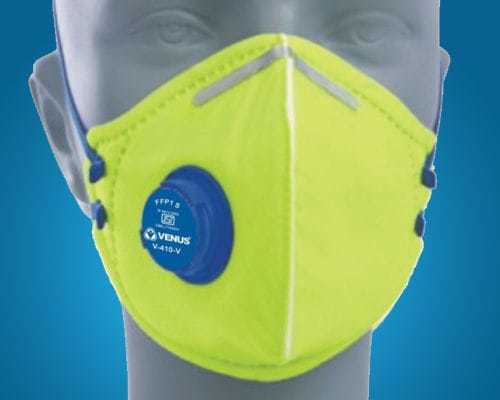 Minimum order quantity
50 Bag
BURHANI ENTERPRISE
Mumbai, India... More

72/73, Nagdevi Street, Mazzanine Floor, Masjid Bunder, Mumbai, India
Safety masks are respirators which contain filters to purify air before reaching inside your lungs via nostrils. They are used in vast applications, ranging from medical to industrial, for protection against airborne contaminants such as dust particles, toxic hazards, chemicals, germs, bacteria, viruses, vapours, mist, and others. They are worn in environments with allergens for respiratory protection.
There are different types of safety masks based on the application and filtration efficiency. Likewise, there is single-layered mask, double-layered mask (2-ply), and three-layered mask (3-ply); disposable, reusable and washable safety masks. All masks serve one purpose to prevent any airborne particle inhalation. Other types include:
1.Medical masks: Respirator, N95 masks and surgical masks which cover nose and mouth against bacterial aerosols.
2.Dust masks: For protection against air pollution.
3.Gas masks: For protection against airborne pollutants/toxic gases.
4.Paint masks: For protection against paint vapors or mists.
5.Smoke hood: For protection against smoke inhalation.
6.Beauty masks: Worn by actors to protect their skin against harsh climate, and a few more.