Stainless Steel Sheets
(3348 products available)
Here we are having reliable and renowned Sellers of Stainless steel sheets. We provide an extensive online B2B database with detailed profiles of sellers to ease out tasks of buyers. They can browse through the given categories and contact through SMS, Call me free, email or scheduled meet.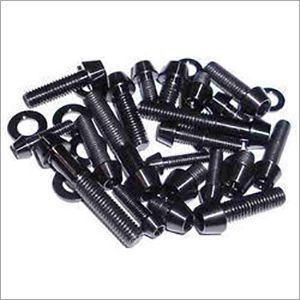 Slab Prices Available
1-100 Pack,
₹1,089.00/Pc
(₹1000 + 18% GST)
101-200 Pack,
₹2,089.00/Pc
(₹1000 + 18% GST)
201-300 Pack,
₹3,089.00/Pc
(₹1000 + 18% GST)
301-400 Pack,
₹4,089.00/Pc
(₹1000 + 18% GST)
Minimum order quantity
10 Kilograms
NASCENT PIPES & TUBES
Mumbai, India... More

Flat No. 104, 1st Floor, 82-84-86, Millennium Building, C. P. Tank Road, Mumbai, India
Stainless steel sheet is used in buildings , appliances, kitchenware, weapons, automobile, machines, ships, and tools. They have high tensile strength even at sub-zero temperatures, corrosion resistant and low cost. It doesn't require any painting or other protective coatings as it contains a minimum of 10.5% chromium. Stainless steel sheet is more durable than porcelain or cast iron. It is highly resistant to rust, scratch, heat and most household stains. It is vary in thickness, designs, lengths, finishes and tolerances. Apart from this, Stainless steel sheet is well polished and can be cut in specific sizes.

Stainless Steel Sheet Features:

Stainless steel sheet has High ductility.
It has greater strength compared to mild steels.
It has nickel that makes it perfect for cryogenic applications.
These sheets are highly flexible and can be moulded in any shape.