Water Purifier
(14305 products available)
Here, at Tradeindia portal you can get all models of highly applauded and certified Water Purifiers including Uv Water Purifier, Ro Water Purifier, Commercial Water Purifier in differ sizes, attractive designs and advanced features.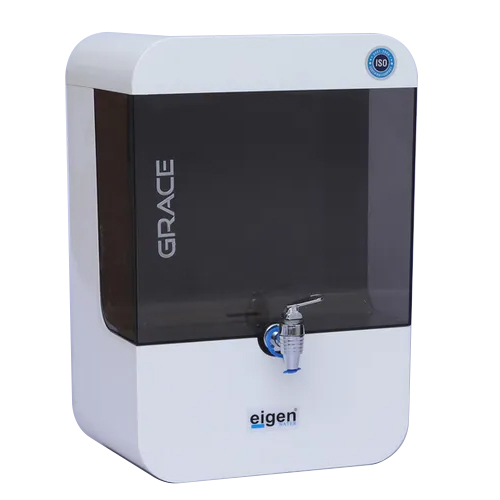 Slab Prices Available
1-100 Pack,
₹1,089.00/Pc
(₹1000 + 18% GST)
101-200 Pack,
₹2,089.00/Pc
(₹1000 + 18% GST)
201-300 Pack,
₹3,089.00/Pc
(₹1000 + 18% GST)
301-400 Pack,
₹4,089.00/Pc
(₹1000 + 18% GST)
Minimum order quantity
25 Piece
Weight (kg)
9.0 Kilograms (kg)
Valve Type
Solenoide Valve
Storage Capacity
12 Liter (L)
Purifying Function
11 Stage
View More Details
ELECTROTECH INDUSTRIES
Delhi, India... More

F-47, Sector-3, DSIIDC Industrial Area, Bawana, Delhi, India
What is a Water Purifier?
Water Purifier is a machine which aids in the process of taking apart undesirable and injuries chemicals, biological contaminants, suspended solids and gases from water.Some purifiers also have Uv fail alarms, smart indicators and auto shut off systems.

There is a wide range of Water Purifiers which include Reverse Osmosis Water Purifiers, Domestic UV Water Purifiers, Electric Water Purifiers, Aquare Sure Water Purifiers, Gravity Water Purifiers. They have different dimensions and features.

Features/Specifications:-

Water Purifiers have different inlet pressures and different stages of purification & purification capacity and purification types like tds controller, UV, RO, Uf. Filter types like antiscalant, sediment, Gac (Granular activated carbon), Cto, Uf (Ultra filtration). They can be mounted under the sink, over the table top mounted or can be on the wall.

Water Purifiers are widely found in household and commercial applications. They have stainless, abs plastic and mild steel body materials. Moreover, some are automatic and semi automatic grade. Water Purifiers have number of membranes and filtration passes with differing power supply and power consumption capacities. Water Purifiers have different weights and max. inlet water pressures and temperatures.

Why Tradeindia?

Tradeindia.com has a comprehensive database of manufacturers & sellers of water purifiers, UV water purifier, RO water purifier, commercial water purifier, etc. They are available in varied technical specifications as per the requirements of the clients.

Features :-

1) Electric and Non Electric Type
2) Modern Designs
3) Finest Water Purification
4) Strong Body Material
5) Easy Installation

Once you've shortlisted the suppliers, you can send them inquiries through the website or contact the dealers over phone, SMS and email.