Wavy Hair Extension
(311 products available)
Tradeindia.com - Here is a huge collection of Wavy Hair Extensions including Human Hair Extension, Straight Hair Extensions, Clip Hair Extension offered by leading suppliers worldwide. They have silky, eye-catching pattern and luxurious texture.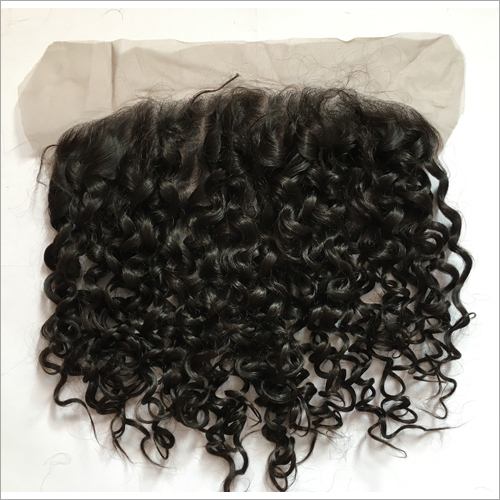 Slab Prices Available
1-100 Pack,
₹1,089.00/Pc
(₹1000 + 18% GST)
101-200 Pack,
₹2,089.00/Pc
(₹1000 + 18% GST)
201-300 Pack,
₹3,089.00/Pc
(₹1000 + 18% GST)
301-400 Pack,
₹4,089.00/Pc
(₹1000 + 18% GST)
Minimum order quantity
100 Piece
HRITIK EXIM
Hyderabad, India... More

Lalit Villa, 25-26, Ishaq Colony, Hyderabad, India
Wavy Hair Extension
Wavy Hair Extension is a wavy style of human artificial hair which appears like original hair. It is of different types and used by different ways like the one which is sewn in extension that is applied on braided hair and then the wefts of the hair extension is sewn into the braids using needle and thread.

Second one is glued hair extension that needs hair glue to apply to and last but not the least is clipped in hair extension that is applied to the person's head with the help of small clips come already attached. Use of all such extension is to style the hair to look pretty, color them and to extend the length of hair.

Wavy Hair Extension Weft Features -
Human hair
8" to 40 " ( Inches ) length
Wavy hair texture
Female accessory
Black, brown, blonde colors
Washable
Personal and parlor

Why TradeIndia?
Tradeindia.com is the leading online marketplace where Manufacturers and suppliers always focused towards presenting a supreme range of best quality Wavy Hair Extensions including Human Hair Extension, Curly Hair Extension, Clip Hair Extension for the customers. This Wavy Hair Extensions range consists of no shedding, tangle free and smooth features.

It allows to compare several different wholesalers, traders, dealers, and exporters of Hair Extensions on a single page for shortlisting. Once you've shortlisted the Wavy Hair Extension suppliers, you can contact them through email, SMS or by using Call Me Free services.

Frequently Asked Questions
Q.1 What things should be cared for while using Wavy Hair Extension?
Wash in lukewarm water
Shake out and drip dry
Do not brush, or blew dry when wet
Do not use heat appliances every time
Brush into required style only after Bundle is completely dry.
Natural can be dyed, bleached and re-style again.

Q.2 How to use Wavy Hair Extension?
Wavy Hair Extension is a sinuous style hair extension. Before its use, the hair is curled to match the hair style with the extension. The long and bouncy curls increase the volume of the hair.