Wheat Flour
(13702 products available)
Find an enormous range and variety of wheat flour listed at tradeindia.com offered by various verified manufacturers, suppliers and exporters. You can also check alike products such as wheat flour mill, wheat flour machinery and more on the website.
Explore Wheat Flour Categories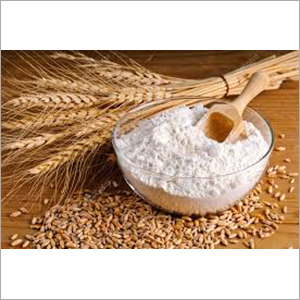 Slab Prices Available
1-100 Pack,
₹1,089.00/Pc
(₹1000 + 18% GST)
101-200 Pack,
₹2,089.00/Pc
(₹1000 + 18% GST)
201-300 Pack,
₹3,089.00/Pc
(₹1000 + 18% GST)
301-400 Pack,
₹4,089.00/Pc
(₹1000 + 18% GST)
Bringing The Most Preferable Range of Corns, Pastas & Flours From Us.
More
M L ENTERPRISES
Umaria, India... More

Ambedkar Chowk, Nayapara, 104, Post Office Umaria, Umaria, India
Wheat Flour is produced by grinding wheat to the utmost level. The most popular consumption of wheat flour is in the form of roti or chapatti. Wheat flour is the base for many food items including sweets and baked items. It provides almost all important nutrients and is a necessary element of a healthy diet. Wheat Flour is used in making cake flour, bread flour, pastry flour, pastas, cookies and more.
Here, at Trade India, you can find a great listing of wheat flour made available by a number of trusted manufacturers, suppliers and exporters. There is also a long list of alike products to choose from – Organic Wheat Flour, Whole Wheat Flour, Indian Wheat Flour, Buckwheat Flour and more.
Features of Wheat Flour:
a. Low gluten content
b. Provides all important nutrients
c. Gives chewy texture to food items
d. Low fattening
e. Rich in carbohydrates

Why Trade India?
Trade India makes it easy to choose the right Wheat Flour from hundreds of verified suppliers. Once you've shortlisted the Wheat Flour supplier, you can contact them directly through India's #1 B2B marketplace, Trade India.
Apart from the above, you can also browse our comprehensive listings for seller listings, best rates, and bulk buying.
The details of all types of Flour and their sellers is listed on Tradeindia.com. You can compare several different OEMs, wholesalers, traders, dealers and exporters of Wheat Flour on a single page. You can also analyze product types, and pricing of each to zero down on what suits you the best.